Thank you for contacting Raifsnider's Roofing, a representative will contact you shortly.
The Answer For Roofing
It's no surprise that metal roofing becomes a more popular choice for residential roofing every year. A metal roof is significantly more durable, virtually maintenance free, and has an attractive look that makes your home shine. When you choose an Everlast roof you are protecting your investment with the highest quality metal roof available.
Contact Us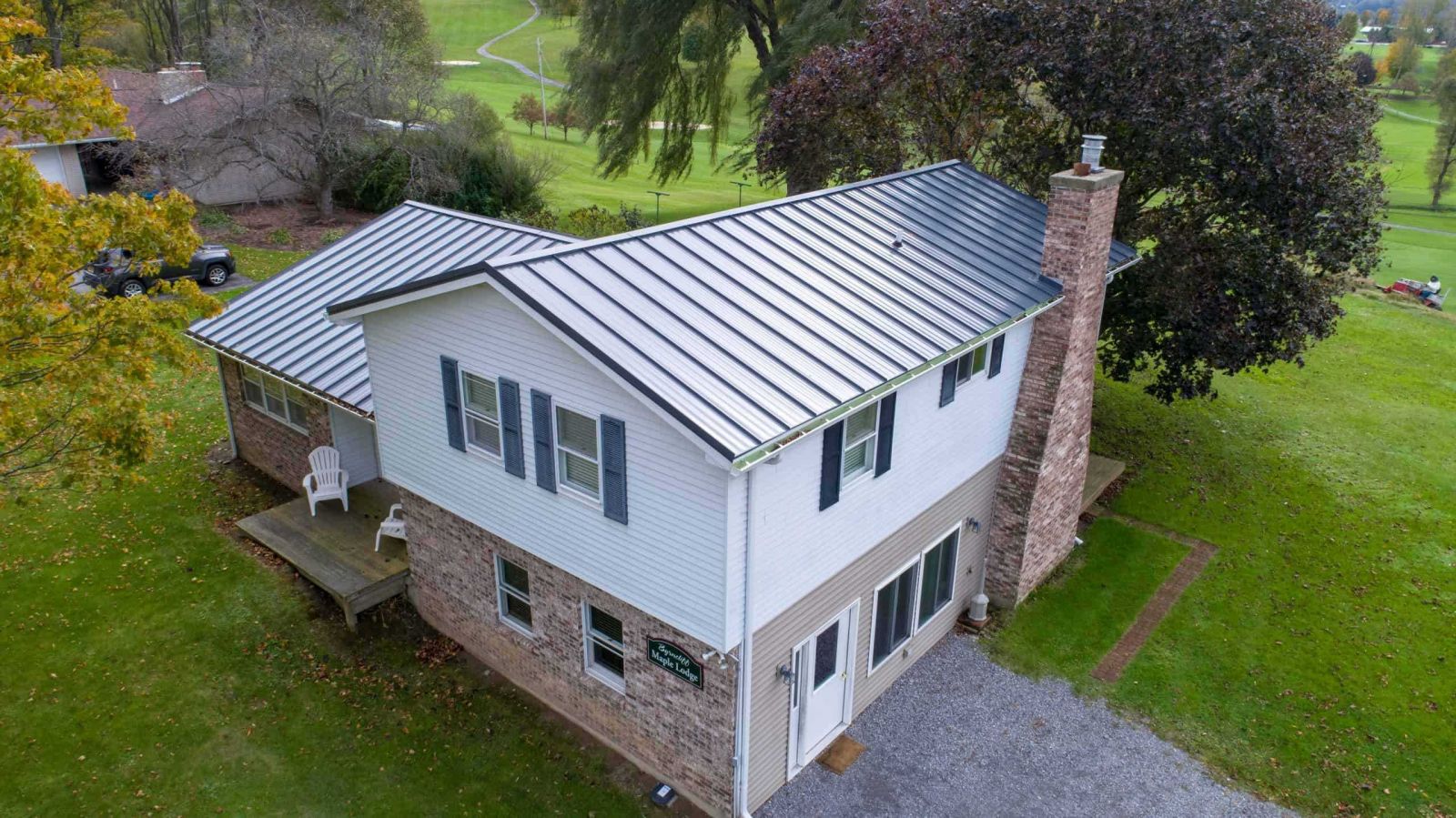 Residential, Commercial, and Agricultural, Products

Everlast II
The crisp, clean appearance, along with the variety of color options available, make it the perfect roof for residential buildings. A full line of trims and accessories are available to complete your building project.
Learn More

---
Everloc
The Everloc panel has the elegant look of traditional style standing seam roofing without the cost or labor of clips or seaming tools. Everloc is designed to be installed over a waterproof solid substrate and utilizes a slotted leg for fastening.
Learn More

---
Everseam
The Everseam profile from Everlast Roofing, Inc., will fit your home with high-quality, pre-painted roof panels with an attractive style that enhances the appearance of your property.
Learn More

---
Everdrain
The symmetrical pattern of Everdrain creates an attractive board and batten look, which is a popular choice for a variety of building applications. The crisp, clean appearance, along with the variety of color options available, make it the perfect roofing and siding material for agricultural, industrial, and commercial buildings.
Learn More

---
PBR Panel
Designed for both roofing and siding applications, the Everlast PBR Panel is available in a full range of colors to complement any industrial, commercial or agricultural structure.
Learn More

---
Twin Rib
For affordable roofing and siding for your agricultural building project, choose Twin Rib panels. These low-maintenance, aluminum roofing and siding panels offer an attractive appearance and extra durability, complementing your agricultural structure for years to come.
Learn More


Build Your Dream
EVERLAST Roofing Visualizer
Use our Build Your Own Visualizer to see how Everlast Roofing can help improve your next project.
Start Building
Warranties That Give Peace Of Mind
Not only do we provide beautiful roofs for your home but we back up our products with an array of different warranties that range up to 50 years. Our strong warranty commitment provides peace of mind and the promise of a gorgeous, strong roof for years to come.
View Warranty
Go Back